Best-Rated Attractions & Places to Visit in Egypt
Plan your sightseeing with our list of the top attractions and places to visit in Egypt.
1. Pyramids of Giza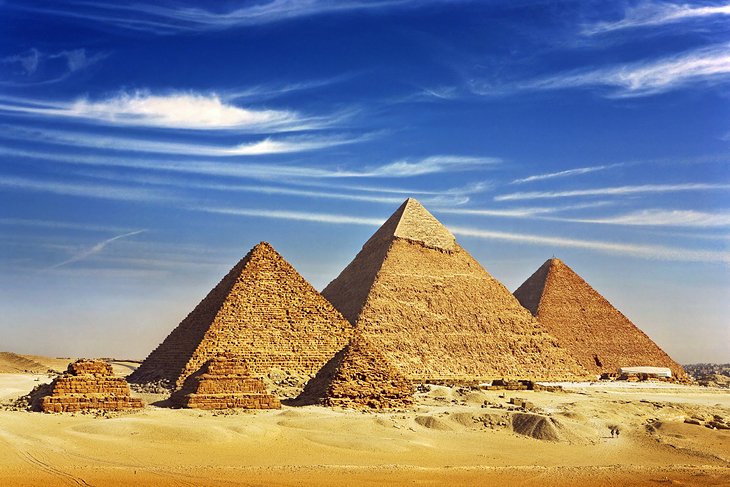 The last surviving wonder of the Seven Wonders of the Ancient World, the Pyramids of Giza are one of the world's most recognizable landmarks.
Having awed travelers down through the ages, these tombs of the Pharaohs Cheops (Khufu), Chephren (Khafre), and Mycerinus (Menkaure), guarded by the enigmatic Sphinx, are usually top of most visitor's lists of tourist attractions to see in Egypt and often the first sight they head to after landing.
Today, sitting on the desert edge of Cairo's sprawl, these megalithic memorials to dead pharaohs are still as wondrous a sight as they ever were and an undeniable highlight of any Egypt trip.